MIXED AQUACULTURE OF GIANT FRESHWATER PRAWNS AND VANNAMEI SHRIMP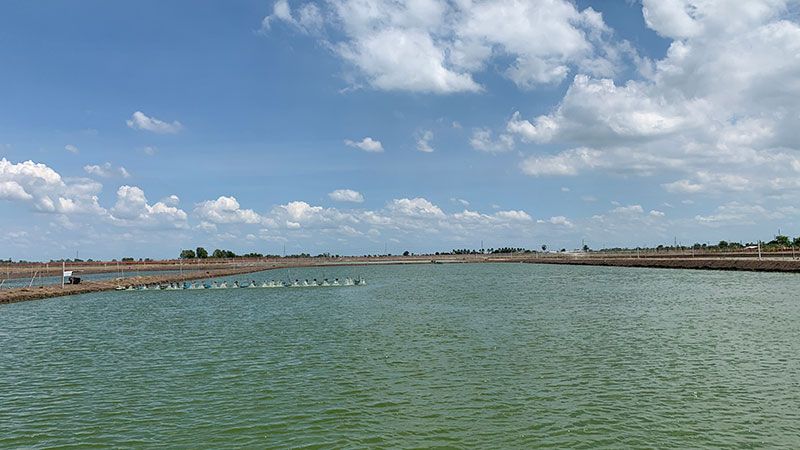 Vast experimental aquaculture pond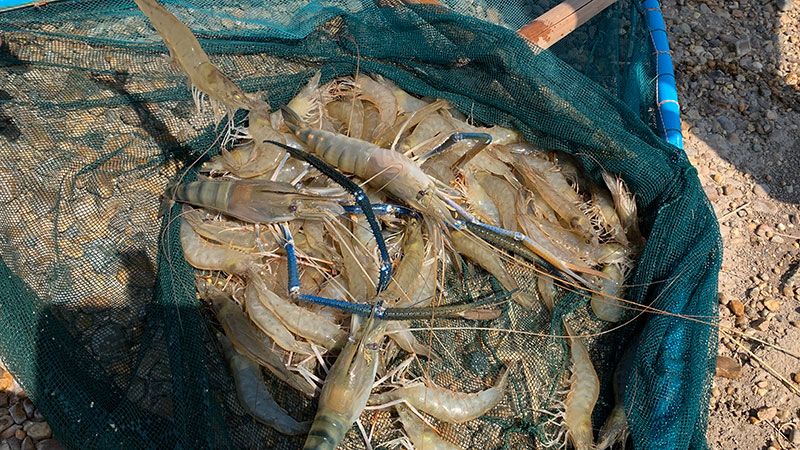 Mixed Aquaculture Facts
Shrimp farming in large aquaculture ponds is a constant battle against disease. Although Low Density culture is a prerequisite for minimizing shrimp stress and preventing the spread of disease, it is not profitable. Therefore, we have developed a technology to simultaneously cultivate freshwater shrimp (Giant Freshwater Prawns) and seawater shrimp (Vannamei Shrimp) to compensate for the lower profitability caused by Low Density culture. This revolutionary aquaculture technology takes advantage of the differences in the character of the Giant Freshwater Prawn, which lives near the bottom of the pond, and the Vannamei Shrimp, which migrates to the upper-central zone of the pond.
The challenge is how to acclimate seawater Vannamei shrimp to freshwater. We can assist you in realizing a complete shrimp production cycle, beginning with PL in nursery ponds and progressing through kindergarten ponds to graduation and harvesting on land-based aquaculture in Japan.
HATCHERY TECHNOLOGIES OF GIANT FRESHWATER PRAWNS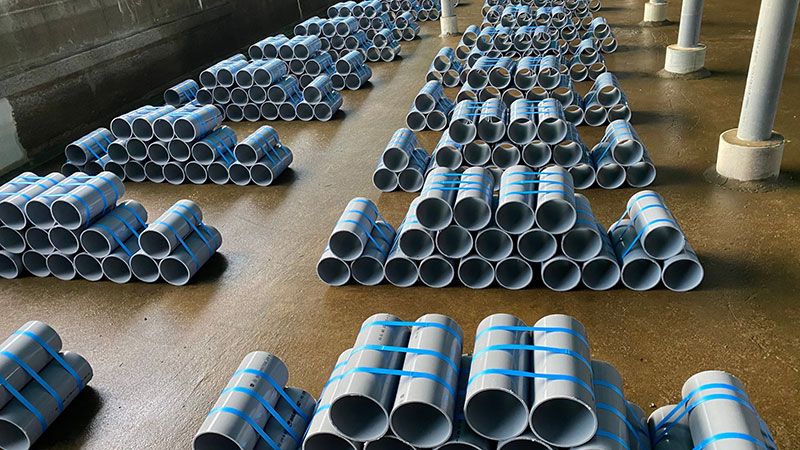 Giant Freshwater Prawns farming pond (Japan)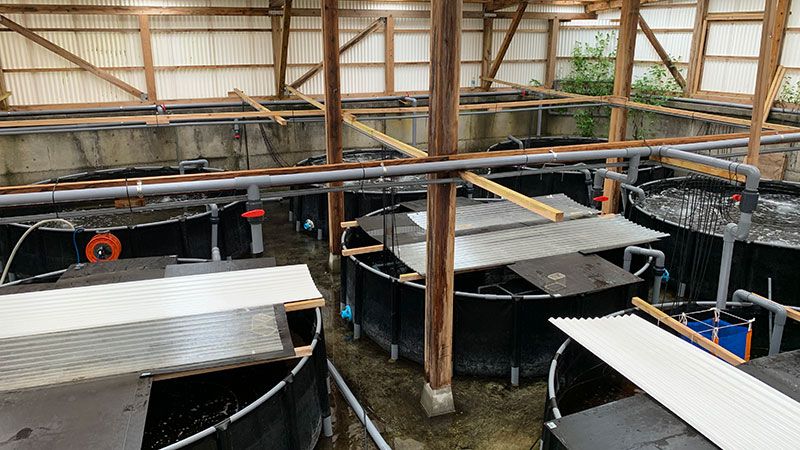 Giant Freshwater Prawns Hatchery facility (Japan)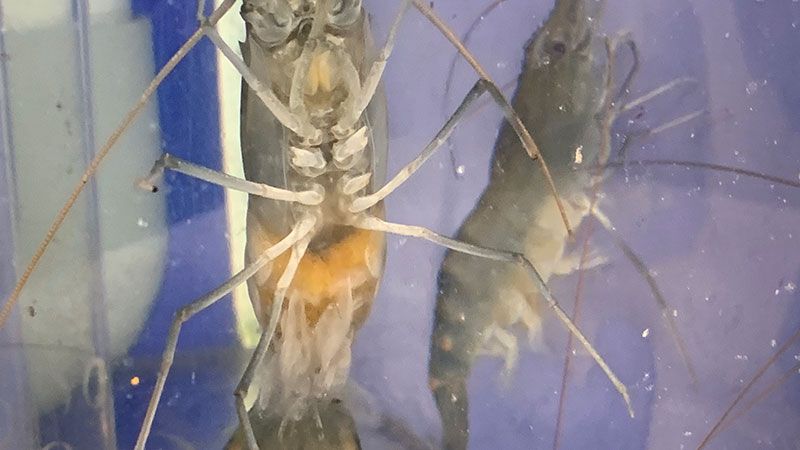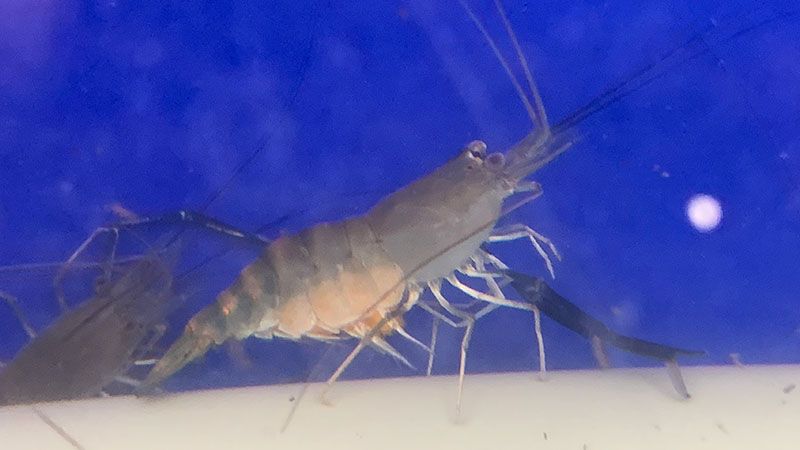 Brooder (Japan)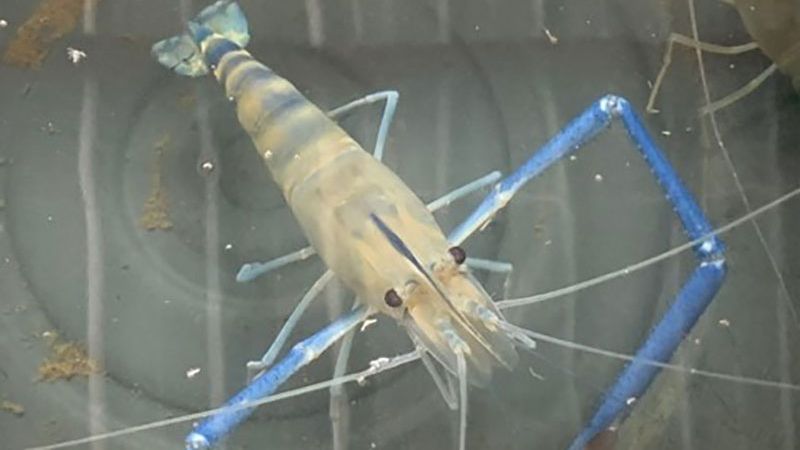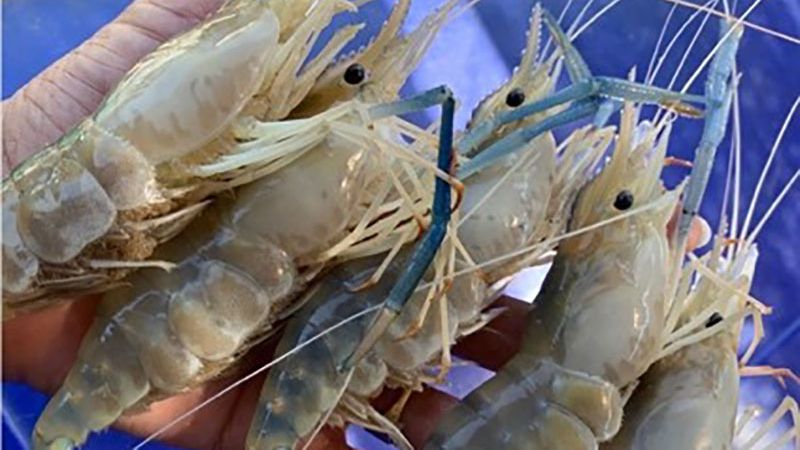 Brooder (Thailand)
In Thailand, shrimp cultivation is far more profitable than rice farming, so rice paddies are converted to shrimp ponds, and shrimp cultivation is flourishing even in inland areas far from the sea. We have succeeded in reproducing the hatchery technologies used in Japan. We have already achieved a cycle of brooder production to PL to Brooder over a number of years. This has made it possible to repeat the shrimp production cycle without relying on the importation of PL from overseas.
HATCHERY TECHNOLOGIES OF VANNAMEI SHRIMP
There is a Suchat Farm-style Hatchery technology that is very highly regarded in Thailand. We have acquired this technology through our investment in Suchat Farm. We can replicate Suchat Farm's complete seed production system anywhere in the world.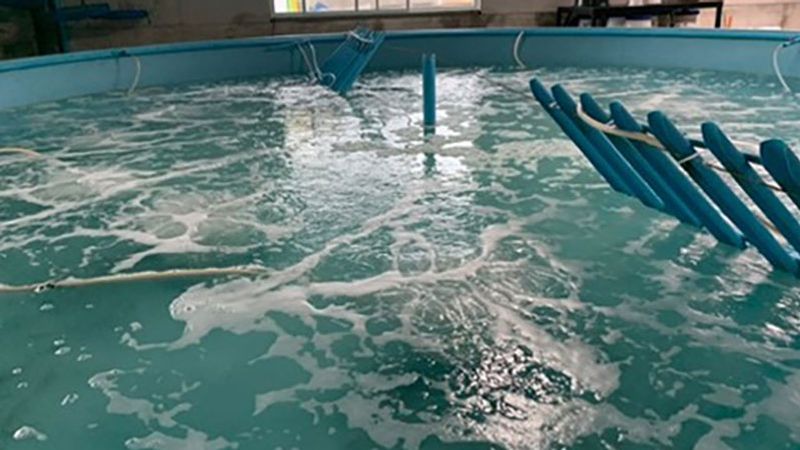 Suchat Farm (Thailand)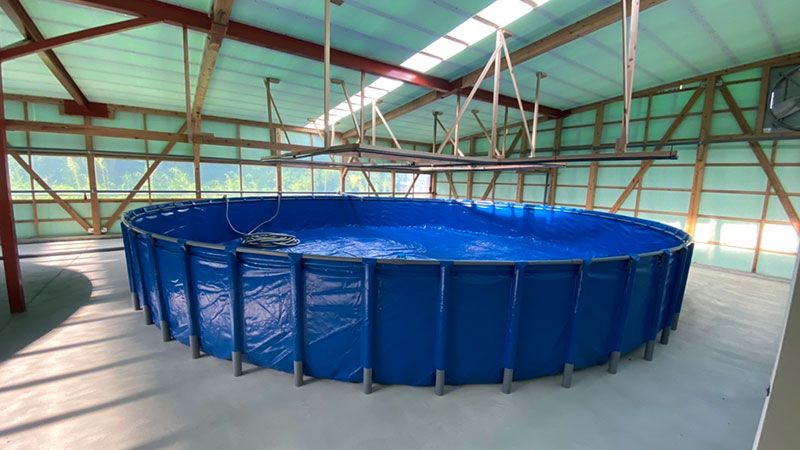 Suchat Farm methods Hatchery (Japan)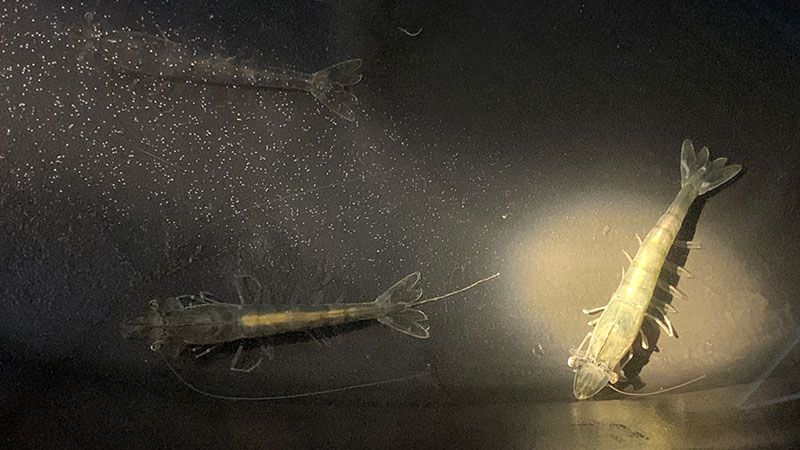 Super Brooder (spawning)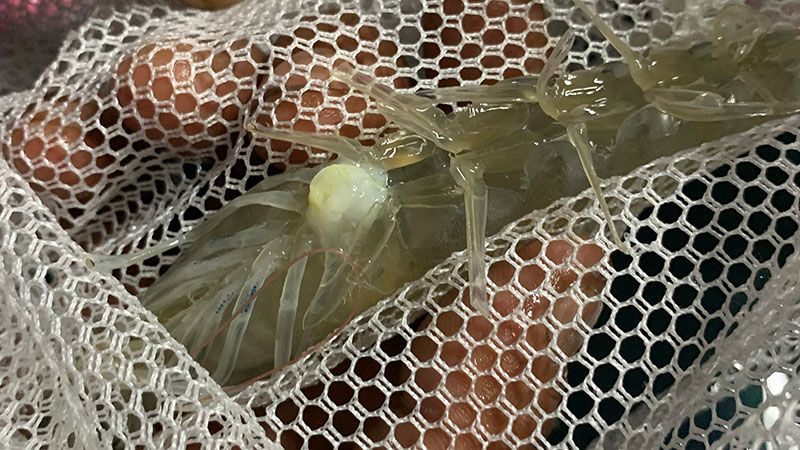 Brooder mating photos
Water production and water management are the most important aspects of Vannamei Shrimp hatchery technologies. In addition, the food fed to the brooder requires special know-how. It is not enough for the PL to be born, it is important for them to be strong, resistant to disease, and grow fast.
There is no doubt that the production of Super Brooder is essential to the production of healthy PL. We are committed to sharing all of this valuable know-how with you and helping you to reproduce it.
LAND-BASED AQUACULTURE EQUIPMENT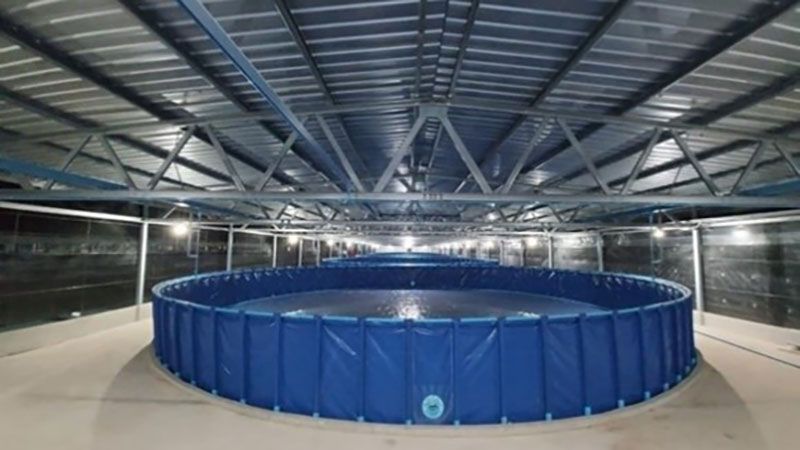 PVC sheet aquaculture pool (8mt)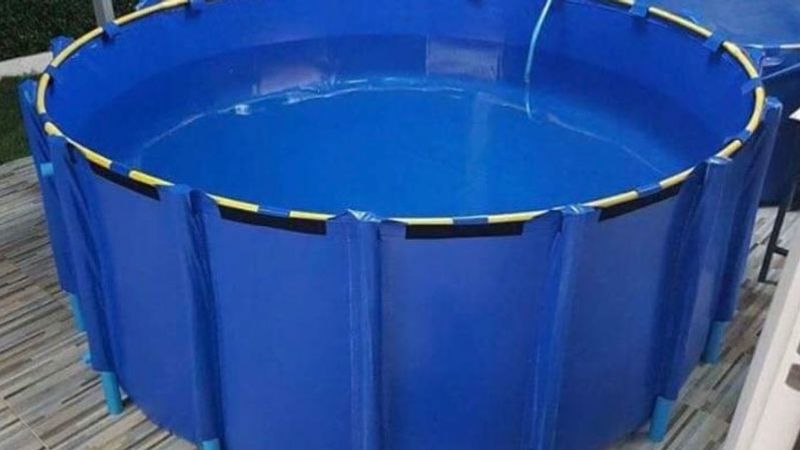 PVC sheet aquaculture pool (2mt)
Compared to FRP or concrete pools, our prefabricated PVC sheet pools are inexpensive and movable, making them a very valuable item in reducing the cost of land-based aquaculture. We can customize the size of the pool from 2 to 12 meters in diameter and the height of the pool from 50 to 120 centimeters. The type of drainage outlet and its installation position are also flexible according to the type of fish and seaweed to be cultivated, and the product can be disassembled and shipped from Thailand by air or sea, and the customer can easily assemble it on site.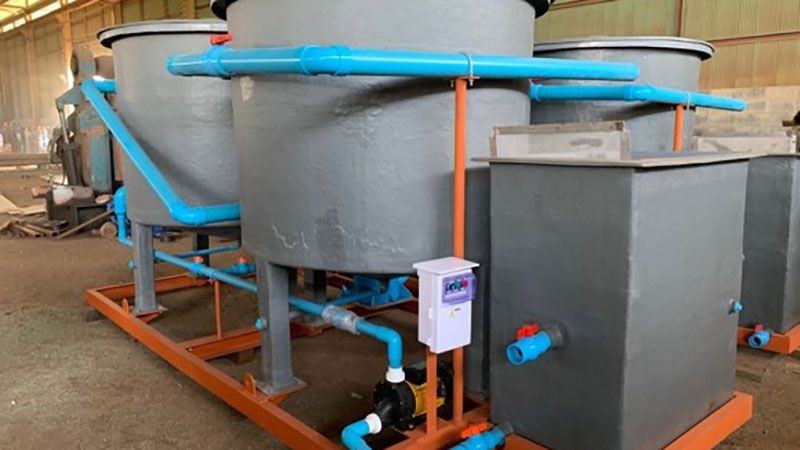 Biological filtration system
This is a physical + biological filtration system developed to achieve completely closed circulation type filtration. It is designed to fit one 20-ft container and two 40-ft containers, taking mobility into consideration. With a filtration capacity of 1.2 tons per hour, one unit can filter a 50-ton pool in two days.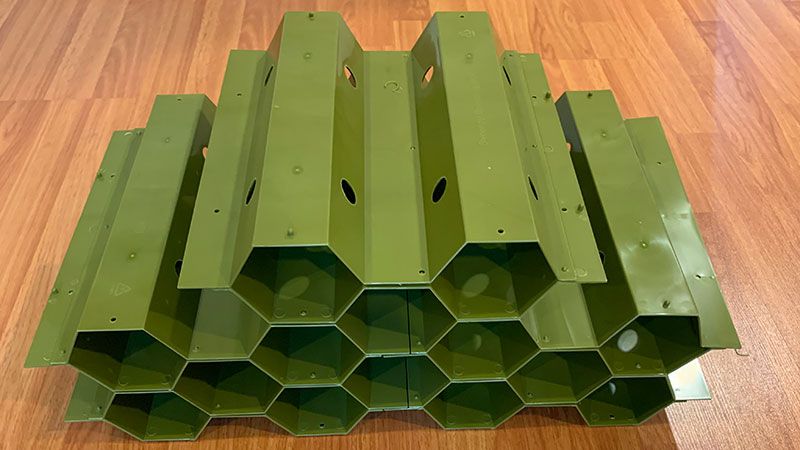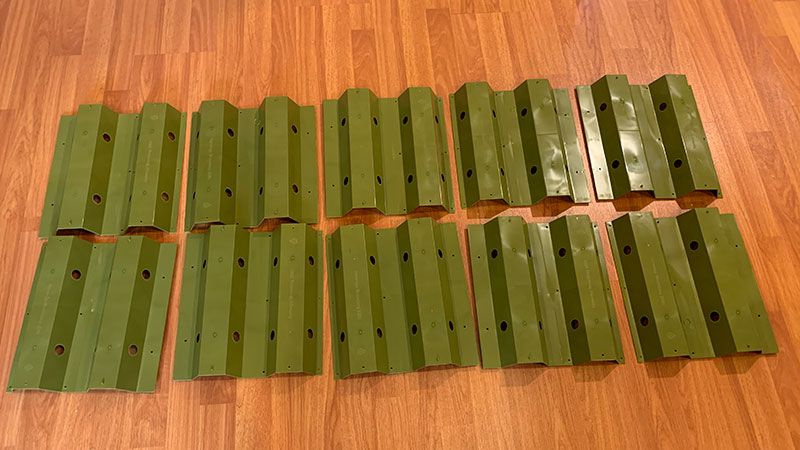 Assembly type fish reefs (shrimp, fish shelter)
By combining one type of sheet, it is an excellent product that can be used to construct shrimp and fish hiding holes at various heights and widths. Since they can be moved in a cardboard box, the product cost and transportation costs can be significantly reduced compared to conventional PVC pipe hideouts.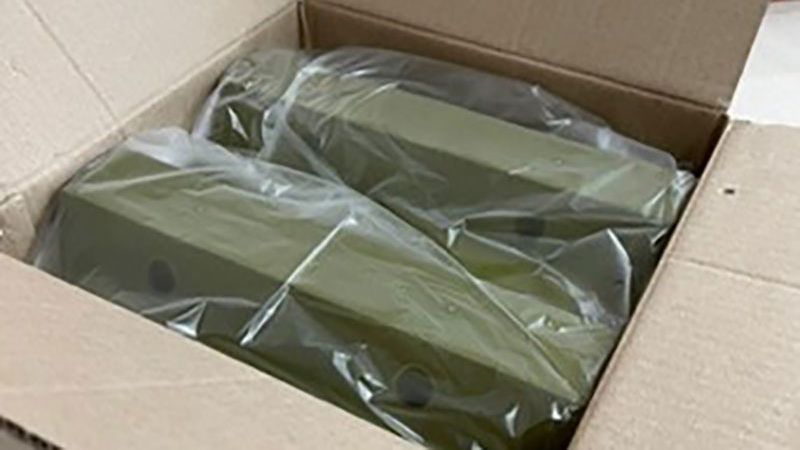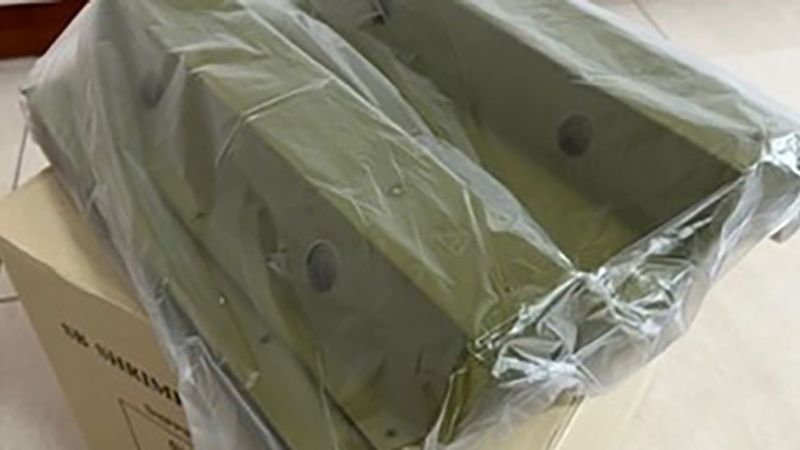 FROZEN GIANT FRESHWATER PRAWNS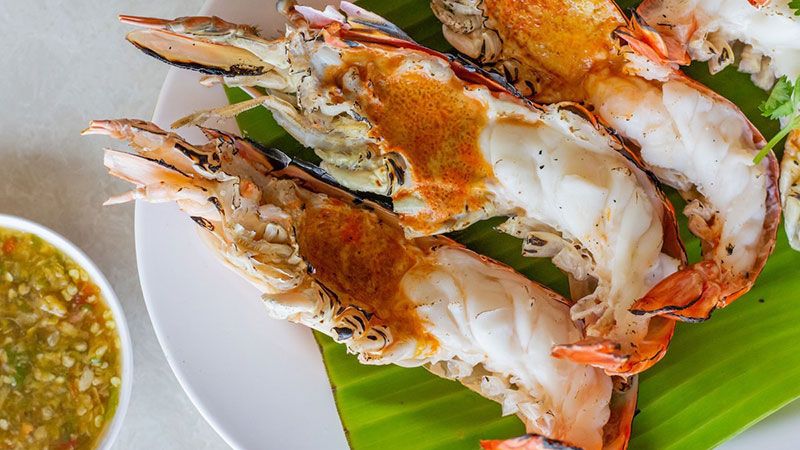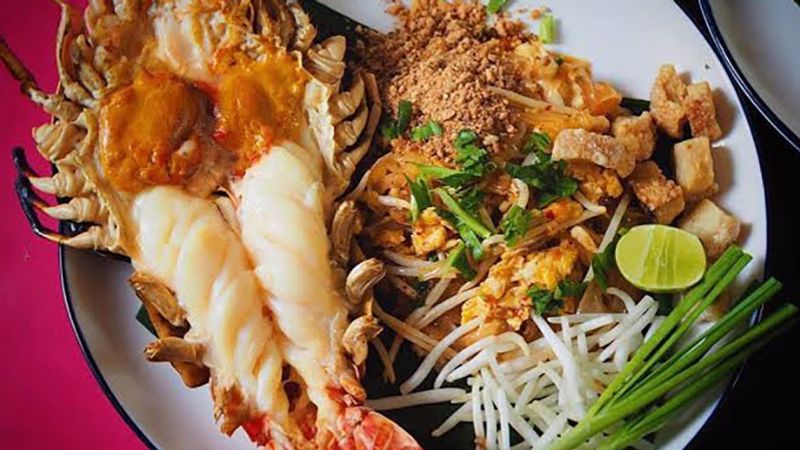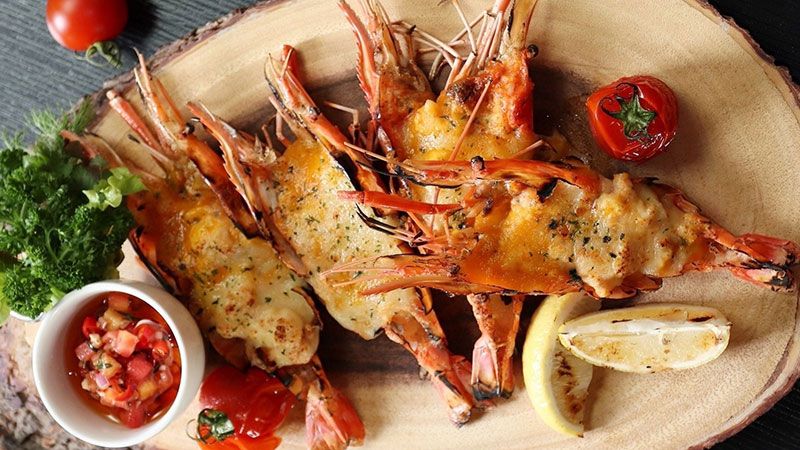 Giant Freshwater Prawn is popular among Japanese people, but it is very difficult to obtain because there is no stable supply route in Japan. At our company, we are working to build a market for Giant Freshwater Prawns in Japan by regularly exporting our own frozen Giant Freshwater Prawns to Japan and selling it in stock ahead of other companies. By supplying frozen prawns from Thailand and live prawns from aquaculture farms in Japan where our company provides technical guidance, we aim to create an environment in which safe and secure Giant Freshwater Prawns can be eaten in Japan at any time.